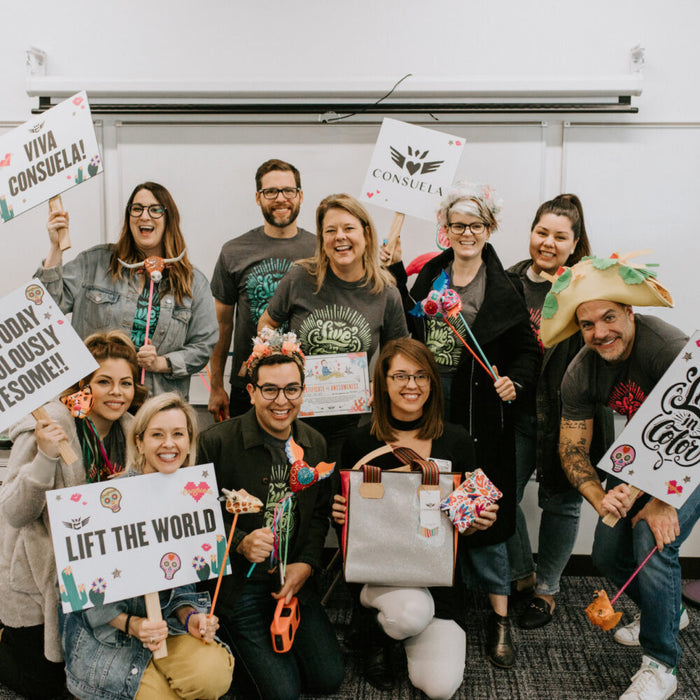 CARE IS THE MOTHER OF ALL THINGS. IT IS OUR ULTIMATE WHY AND CALL TO ACTION!
Nominated by her mom, Teresa, Chelsea, learned the importance of health screenings when she was four. After failing a vision screening, Chelsea learned she was permanently blind in her left eye. Two years later, a failed hearing screening revealed that she was deaf in her right ear. In fourth grade, Chelsea learned about Helen Keller and surmised: "I'm half-bind and half-deaf; I'm Half Helen"-a name that would come to characterize her life's work.
In 2013, Chelsea used her college graduation money to found half Helen Foundation (hH), a non-profit organization that exists to improve children's vision and hearing through an innovative delivery of care. Committed to providing high-quality, preventive vision and hearing screenings in preschools and schools across central Texas, hH has screened over 45,000 children. Since Chelsea started hH, she's helped over 250 preschool-age children avoid preventable blindness!
Chelsea also worked with state legislators to pass a law that allows schools to use new, instrument-based screening devices to vision screen all school-age children and she is focused on raising funds to build a mobile optometry clinic.
Chelsea shares her motto, "Care is the mother of all things." It is our ultimate why and call to action!
Learn more,
https://halfhelen.org/