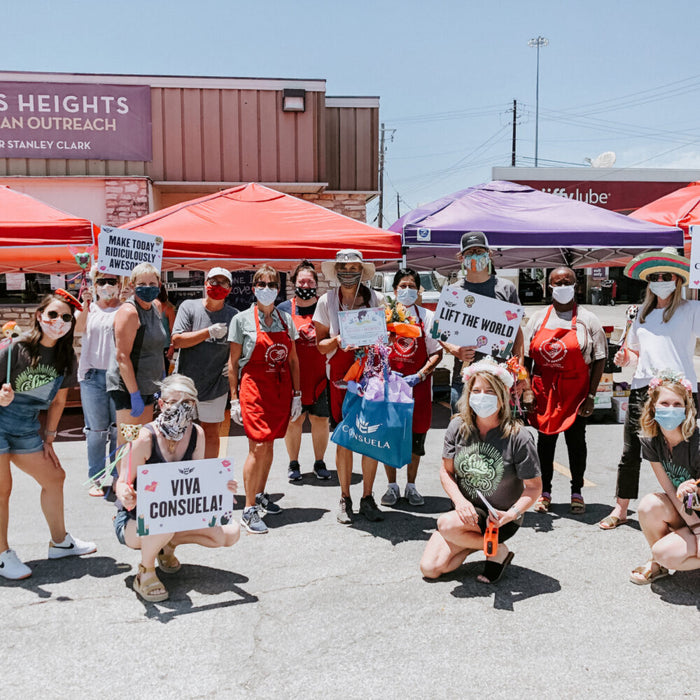 IF YOU CAN'T FEED A HUNDRED PEOPLE, THEN FEED JUST ONE. - MOTHER TERESA
Carol coordinates the Harvest Blessings Food Pantry, an arm of Travis Heights Christian Outreach. Her nominator Kimberly shares, Carol "volunteers many hours a week ensuring the food pantry program runs smoothly and serves those in need." The pantry is unique in that it provides fresh food, requiring extensive coordination in gathering produce, eggs, bread, milk, and cheese each week. Kimberly continues, Carol "places the order with the Central Texas Food Bank, arranges for an 18-wheeler to pick the orders up every week, and supervises people each day that are sacking and distributing the food to those in need. She does not miss any days, nor ever let anyone down. She is dedicated, tireless, and truly caring about those in need."

Carol mentions that she's been volunteering in this capacity for four years, and the food pantry has grown from feeding a couple of hundred folks to now feeding 1000 families/5000 people per week. Carol has a desire to serve and adds that Mother Teresa is near and dear to her heart, quoting, "If you can't feed a hundred people, then feed just one."

Because of Carol, fewer families go hungry in Austin. And for this, we celebrate her as a ridiculously awesome Viva Babe!