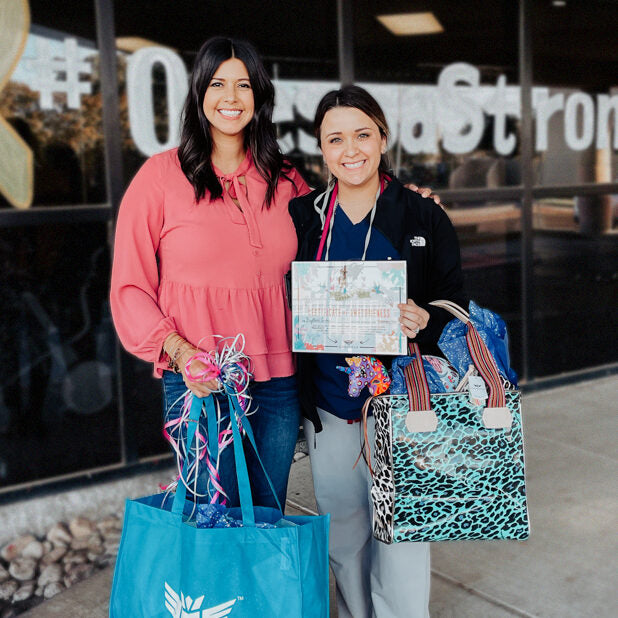 SHE IS A GO-GETTER AND ACCOMPLISHES ANYTHING SHE SETS HER MIND TO.
Bryttani is an ER nurse in Odessa, Texas, and was nominated by her stepmom, Maria. Maria shares, "Her compassion, selflessness, and strength are so inspiring." Their community suffered a terrible tragedy on August 31, 2019, a spree shooting on a busy Labor Day weekend. Bryttani was working that day. "Without hesitation, she worked countless hours and cared for many patients, including a 17-month-old little girl, one who was close in age to her own daughter. In the midst of all the citywide confusion, Bryttani contacted her family to make sure they were all safe. It was a physically exhausting day for her, but on the day, she carried far more emotional pain. One that only nurses working that day can understand," Maria says. ⁠
⁠
Months later, she is on the frontlines of COVID, wearing protective gear for 12 hours a day, still making time for her family and college. In fact, she graduated from the University of Texas – El Paso in December. Plus, when she's not wearing scrubs, she's running her online clothing boutique she started a few months ago.
⁠
"She is a go-getter and accomplishes anything she sets her mind to," Maria shares.
⁠
Thank you, Bryttani, for your courage on that tragic day, and for showing us your incredible caring spirit and your drive to achieve your goals. You absolutely enrich the lives of others.