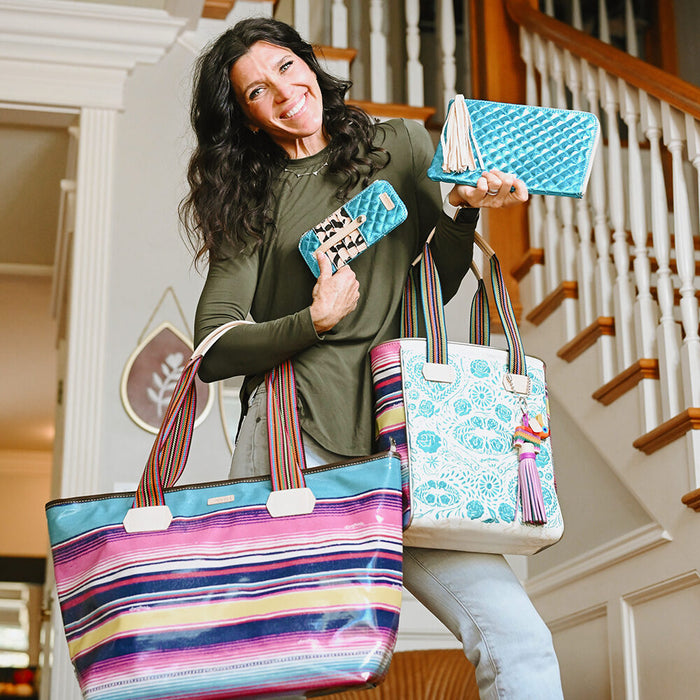 BROOKE
FAYETTEVILLE, ARKANSAS
HER WORKOUT VIDEOS ARE TOUGH, BUT SHE COACHES, ENCOURAGES, AND LIFTS YOU UP THROUGHOUT. SHE SAYS TO MODIFY, NOT QUIT. SHE REMINDS US THAT THE SAME IS TRUE IN LIFE. DON'T QUIT.
Brooke is the owner of B•TRIBAL•FIT, an online fitness and encouragement community, and was nominated by a member, Ki. Ki says, "She records and posts new workout videos each month. What makes Brooke so extra special is her authenticity. Throughout her workout videos and in the online chat community, she is so honest about her wins, her struggles-past and present, and her family. She includes other amazing ladies in her workouts to show that we are all real women. She encourages health- physical, mental, spiritual, and emotional."
She inspires her community to stay strong through the hard stuff. "Her workout videos are tough, but she coaches, encourages, and lifts you up throughout. She says to modify, not quit. She reminds us that the same is true in life. Don't quit."
Brooke has cultivated beautiful connections within her tribe. Ki says, "In the online community, she's created a space for positive discussions about health. I've made so many friends (that I've never even met). Honestly, I don't have many friends in my own community, especially when it comes to health and fitness, since I've not been able to go to a gym in over a year due to Covid, pregnancy, and having a baby. I connected with B•TRIBAL•FIT at just the right time, and her program and encouragement kept me fit and healthy throughout the pandemic AND through pregnancy and postpartum. I never felt alone. Brooke is so deserving of recognition and kindness for all of the sweat and tears she's poured into me and so many other women.
We couldn't agree more! Thank you for inspiring us, Brooke!
Brooke shares her mantra, "B•TRIBAL•FIT is an easier way to eat and exercise."
@btribalfit