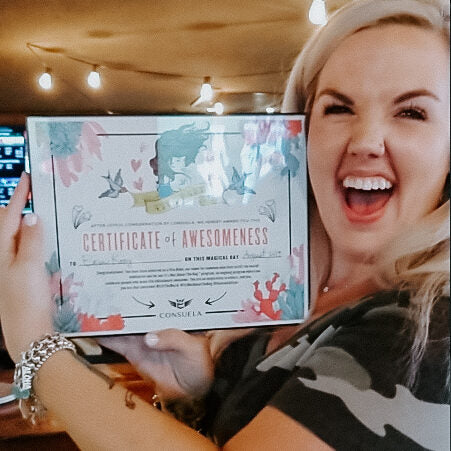 BRIA
ARLINGTON, WASHINGTON
BRIA IS A WOMAN WHO HAS OVERCOME A LOT OF INTERNAL STRUGGLE. SHE HAS EVOLVED AS A PERSON, FROM SOMEONE WHO SUFFERED FROM A LACK OF SELF-ESTEEM, INTO A WOMAN THAT THOUSANDS OF OTHER WOMEN LOOK UP TO.
Bria is from Arlington, Washington, and was nominated by her friend, Cait. Cait shares, "Bria is a woman who has overcome a lot of internal struggle. She has evolved as a person, from someone who suffered from a lack of self-esteem, into a woman that thousands of other women look up to. As a single mom in her early 20's, she decided she needed a change. She tried diets, surgery, and hours of extreme gym training to obtain a more 'normal/acceptable' body image before learning to recognize that, though she might LOOK the part, the act of trying to 'fit the expectation' made her feel less like her true self. She has grown into a woman who radiates beauty, strength, and independence." Bria is on a journey of joy and body positivity…and she's never been happier.

Bria is newly married to an adoring husband who is her greatest advocate. She runs an Instagram page (@mrs.kooy) featuring her life, her loves, her struggles, and her evolution into a modern, body-positive woman of the world. Cait continues, "She uses her social media as an avenue for positive influence and inspiration, lifting women up and helping others accept their flaws but embrace their beauty and individuality." Boom⁠!

Bria, you mentioned your 'Certificate of Awesomeness' was your first award, ever. We are honored to celebrate you and share your awesomeness with the world! You are an inspiration to others, and yes, you are that awesome!