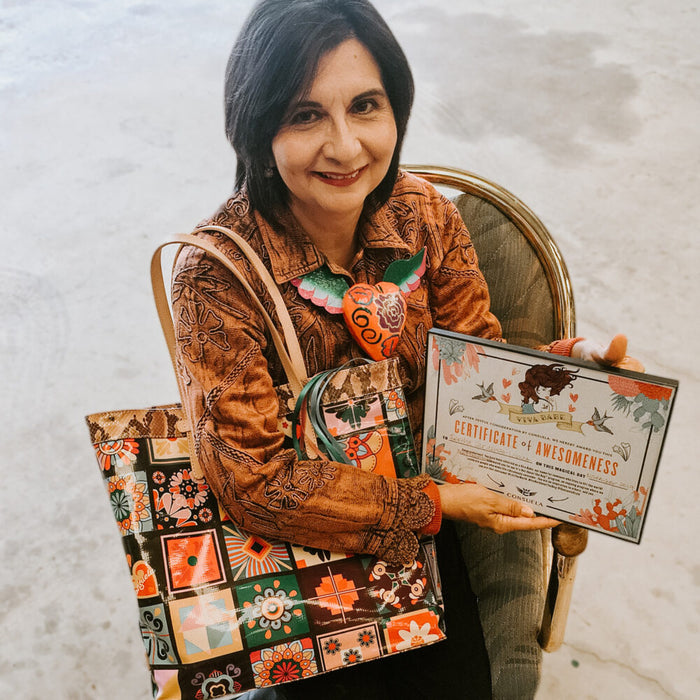 BERTHA
SUTHERLAND SPRINGS, TEXAS
MY SISTER, HEARTBROKEN, STEPPED IN AND DEALT WITH THE FUNERALS OF SOME OF THE 26 VICTIMS. HER ONLY CONCERN WAS COMFORTING AND TAKING CARE OF THE FAMILIES AND WORKING WITH THEM TO MAKE SURE THE FUNERALS WERE STAGGERED SO THAT THEY DIDN'T OVERLAP.
"Bertha is the most amazing caregiver," shares her nominator and sister, Betty. Bertha lives in Floresville, Texas, and gave up her career to be a caregiver to her ailing parents. Betty shares, "she is the force that has kept my dad alive when doctors said he would not live." She attends all appointments and advocates for them, so they receive the best care possible.
⁠
Her selflessness and compassion are also crystal clear in her volunteer role as the President of Sutherland Springs Cemetery. Bertha took over this voluntary position when her dad retired. In 2017, the unimaginable happened in their sleepy, little town of 600 when an armed man entered the Baptist church and murdered 26 innocent victims. The cemetery typically handles 15 burials a year. Betty continues, "My sister, heartbroken, stepped in and dealt with the funerals of some of the 26 victims. Her only concern was comforting and taking care of the families and working with them to make sure the funerals were staggered so that they didn't overlap. "This feels like a terrifying, crushing nightmare," Bertha told the New York Times, "except that I'm somehow awake."⁠
⁠
Bertha has courageously moved on, and with her incredible dedication to her community, she also spearheaded a raffle to raise money for the upkeep of the cemetery, which was a tremendous success.
⁠
For all of the people you have lifted and cared for, thank you, Bertha! We appreciate you and want you to know your light shines brightly!