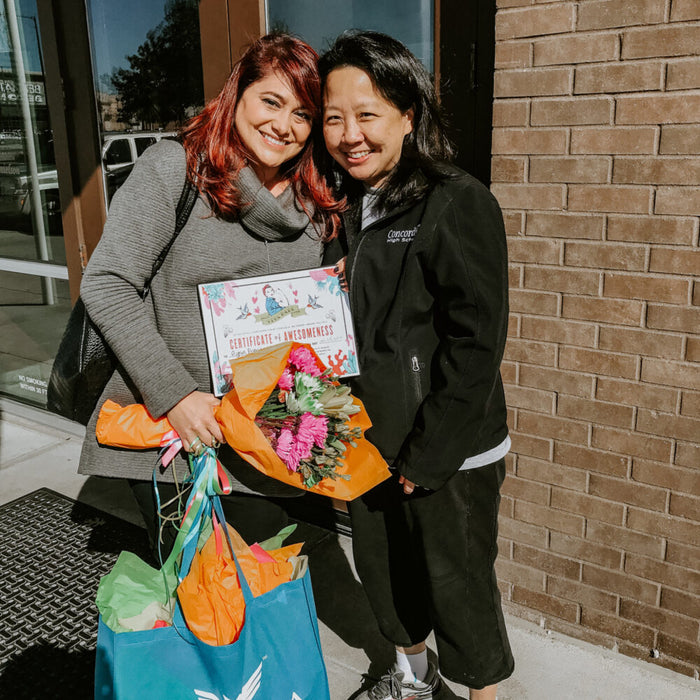 AYSA ORGANIZES THE DELL CBCC FASHION SHOW WHERE PATIENTS ARE THE MODELS (WHO ARE PAMPERED AND CELEBRATED!). ALL PROCEEDS GO TOWARD THE TEEN SUPPORT GROUP
Nine years ago, Aysa began volunteering at the Austin, Texas-based Dell Children's Blood and Cancer Center (CBCC) prom, and soon realized she had a bigger "vision that would not leave [her] heart." The vision resulted in the conception of Beautifully Loved, a nonprofit designed to improve confidence and self-worth for families dealing with chronic pediatric illness. Aysa reminds these special patients and their families that they are seen, valued, and overwhelmingly loved.
Nominator Jennifer shares, Aysa "organizes the Dell CBCC Fashion Show where patients are the models (who are pampered and celebrated!). All proceeds go toward the teen support group" which provides monthly uplifting activities. Additionally, Beautifully Loved pampers parents on Mother's and Father's Day and holds Quarterly Pamper Days at Dell CBCC, providing hair, makeup, nail, and massage services for patients and their families.
Aysa, we see you and we want to remind you of all the good you bring to the world and that you, too, are Beautifully Loved!
All are invited to attend the Dell Children's CBCC Fashion show, February 24, 2019, at Fair Market in Austin from 4-8 pm
To learn more,
https://www.beautifullyloved.o...