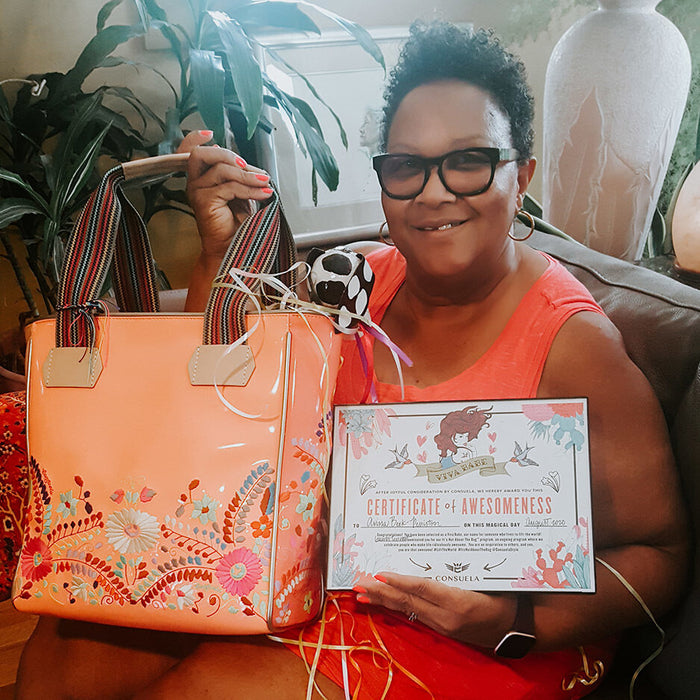 AVISSA
MONTCLAIR, NEW JERSEY
AVISSA HAS ALWAYS LOVED WORKING WITH CHILDREN BUT NEVER THOUGHT SHE WOULD BE RUNNING THE CHILDCARE PROGRAM THAT FIRST TOOK A CHANCE AND HIRED HER AS A KITCHEN ASSISTANT.
Avissa has dedicated her life to teaching and caring for youngsters, 42 years at the same childcare center, and 21 years as its Director. As a young adult, Avissa started working part-time in the kitchen of Neighborhood Child Care Center (NCCC) in Montclair, NJ; then, she trained as a teacher assistant. Eventually, she was offered a scholarship for the training to become a teacher. Her nominator Gambi says, "Avissa has always loved working with children but never thought she would be running the childcare program that first took a chance and hired her as a kitchen assistant. NCCC also knew she was a special person and invested in her as she certainly couldn't afford to pay for formal training."
⁠⠀
Avissa regularly champions the center's needs and advocates for the children, families, and staff. She goes above and beyond her role as Director, providing baskets and goodies at Thanksgiving and other holidays for the families and staff, as many are disadvantaged. Plus, "during the COVID-19 pandemic, Avissa's center was one of the few in the area designated as an emergency childcare site. She jumped in without concern for herself with her usual 'the children and the families need us' attitude to provide care to the essential workers in the community who had young children," Gambi says.
⁠⠀
Avissa, thank you for your tenacity and your lifelong commitment to your community. Your steadfast dedication does not go unnoticed. We celebrate you, Viva Babe Avissa!