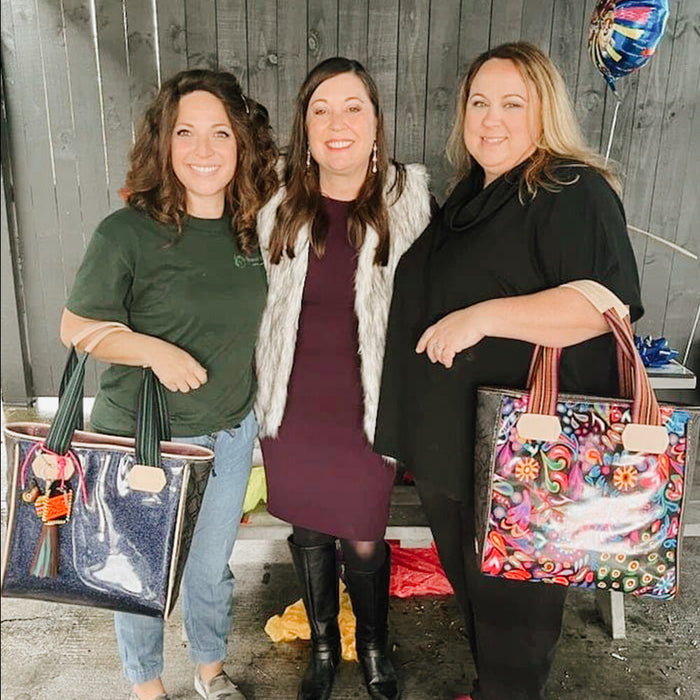 ASHLEY
NEW ORLEANS, LOUISIANA
THEY HAVE HUSTLED TO KEEP THE BUSINESS GOING DURING VERY DIFFICULT TIMES. THE FOOD IS AMAZING, AND THE CUSTOMER SERVICE IS TOP-NOTCH. THEY ARE BIG SUPPORTERS OF THE COMMUNITY AND NEVER TURN DOWN AN OPPORTUNITY TO HELP.
Ashley and Katie live in New Orleans, Louisiana, and launched a catering and café business in October 2019, just months before the pandemic. Ashley's mom, Frenchie, nominated them, saying, "They have hustled to keep the business going during very difficult times. The food is amazing, and the customer service is top-notch. They are big supporters of the community and never turn down an opportunity to help." ⁠
⁠
Ashley is a wife and mom to three kids; Her oldest is age eight and has Down Syndrome. Frenchie says, "Both she and Katie - and our families - are very active with the local DS organizations such as DSAGNO (Down Syndrome Association of Greater New Orleans), GiGi's Playhouse, Upside Downs, and the Downs community at large."
⁠
Katie was a single mom for years; She's now married with two bonus children. "Katie put herself through college as an adult and graduated with honors. She previously had a catering and events planning business that morphed into Rosemary & Roux. She is an amazing chef, melding Louisiana cooking with an impeccable eye for presentation."
⁠
"They employ a few team members with special needs. They are always looking for ways to help and serve the community", Frenchie says. "Most recently, when Hurricane Ida devastated the area, a few days after the hurricane hit, they opened their doors - without power, using generators and grills - to cook and serve their neighborhood with what they had in their freezers and refrigerators."
⁠
Ashley and Katie, thank you for lifting the lives of others! Your drive, entrepreneurship, and tenacity inspire us.
⁠
https://www.rosemaryroux.com/ ⁠