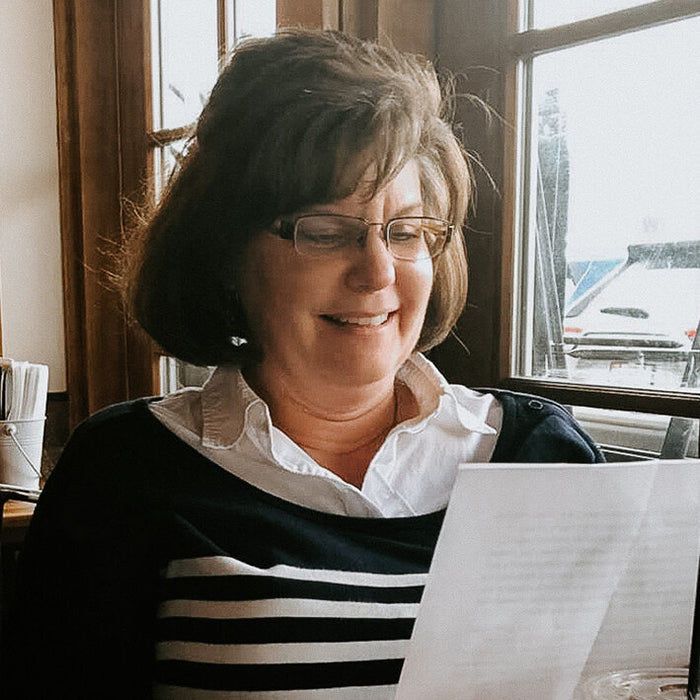 LIFE IS NOT ABOUT HOW MUCH WE PRODUCE, IT'S ABOUT HOW WE UPLIFT THOSE AROUND US, AND IN DOING SO WE NOT ONLY GIVE LOVE TO OTHERS - WE LOVE OURSELVES AS WELL.
Ann is a Design & Marketing Coordinator for a model home design firm in Odenton, Maryland, and was nominated by one of her employees, Christina. Christina considers Ann much more than a boss; She's a friend, a mentor, and an unsung hero! Christina shares, "Ann is, without doubt, the best manager I have ever had. In her role as coordinator and manager, she brings strength and compassion that is only matched by her generosity and kindness to all the people she works with. Without complaint, Ann steers the helm of our ship - being the liaison between our clients, all the tradesmen, and women we work with, salespeople, our marketing team, and the designers, etc.," which is truly a formidable task!

Ann's dedication and support goes beyond her role as a manager. Christina also shares, "she was the first manager that ever cared truly about me, not about what I could do for the company, but about me as an individual. Sixty people work in this location and I can tell you, with confidence, everyone has at least one moment where Ann has impacted their lives for the better. Life is not about how much we produce, it's about how we uplift those around us, and in doing so we not only give love to others - we love ourselves as well."

Ann, the world is a better place because you're in it! Thank you for spreading the positive vibes and lifting those you connect with daily!