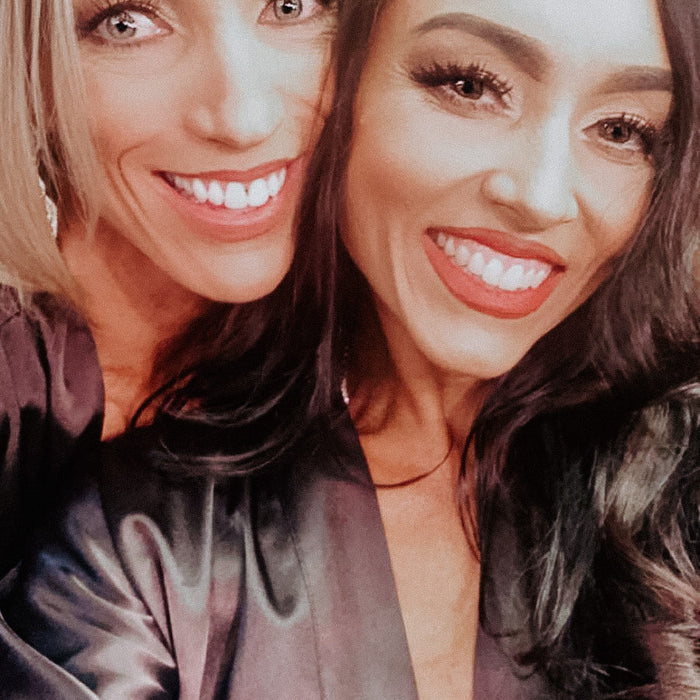 ANGELA
LOS LUNAS, NEW MEXICO
ANGELA LOVES TO MAKE WOMEN FEEL AMAZING ABOUT THEMSELVES AND THEIR BODIES! SHE FEEDS EACH CLIENT WITH A MILLION COMPLIMENTS IN SUCH A WAY THAT WE LEAVE THE SESSION WITH UNSTOPPABLE CONFIDENCE!
Angela is a photographer in Los Lunas, NM. As a stay-at-home momma of four, she discovered a passion for photography and she grew this passion into a successful business. Her nominator, Deloris, shares "Angela LOVES to make women feel amazing about themselves and their bodies! She feeds each client with a million compliments in such a way that we leave the session with unstoppable confidence!" 
 
Deloris and Angela became fast friends many years ago when their Marine husbands were deployed together in Iraq. In addition to making her clients feel amazing during photo shoots, Angela also "has a knack for making people believe they can do anything." Deloris shares, 'Ang filled me with so much confidence that I joined her in signing up for a bikini competition. This had been a dream of mine from a very young age, but I didn't necessarily believe I could achieve it. She convinced me to go for it, and not only did I do it, but I also owned it and got my pro card!"
 
You go, girl! Angela, your devotion to uplifting the women in your life is remarkable!