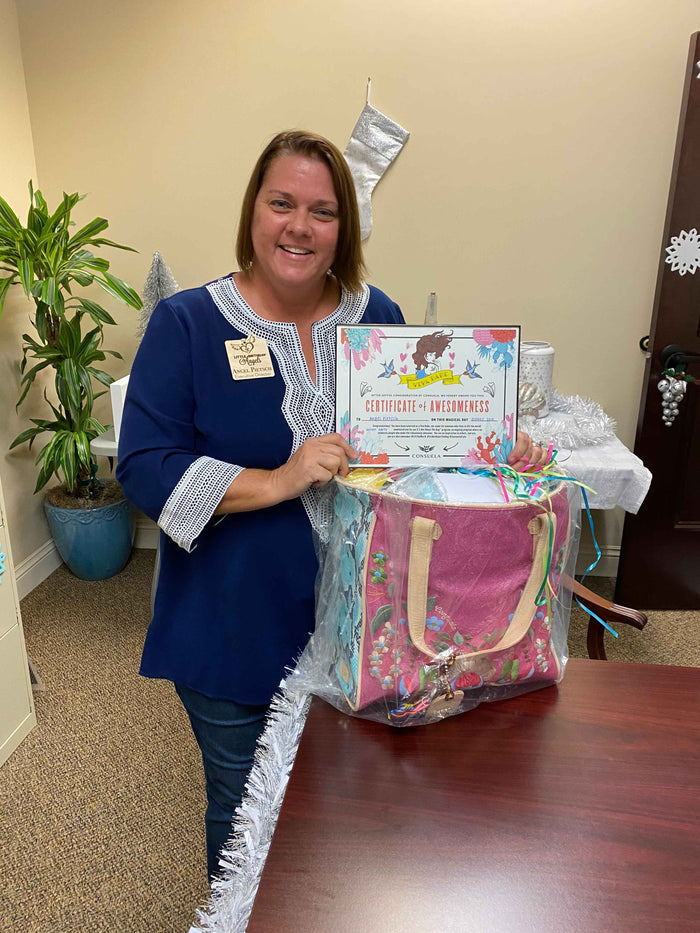 ANGEL
VERO BEACH, FLORIDA
Angel is the Founder and Executive Director of Little Birthday Angels (LBA), a non-profit with the mission to provide a birthday celebration for homeless children living on the Treasure Coast of Florida. Can you imagine growing up without ever having a birthday party? Unfortunately, this is a reality for many homeless children and oftentimes in the Vero Beach area, the Little Birthday Angels birthday party is their very first.
⁠
Over six years ago, Angel and her family learned a local shelter didn't have the funds for a birthday party for a little girl; This experience blossomed into a tremendous organization that provides birthday celebrations for 4 shelters and 30 public schools. LBA hosts birthday parties monthly at local shelters, full of fun and love and sprinkled with balloons, cake, games, and more. In the schools, children that are registered as homeless receive duffel bags (aka "Birthday Bags of Hope") on their birthday, filled with fun gifts and essential items like clothes and supplies. Fueled by Angel and an immense volunteer effort, this year they will serve twice as many schools and celebrate over 400 homeless kiddos on their birthday.
⁠
Angel, thank you for showering love and positive attention on countless children. Because of you, these children know that they are seen and they matter.
⁠
Learn more:
https://www.littlebirthdayangels.org/⁠
Celebrating Homeless Children One Birthday at a Time ⁠