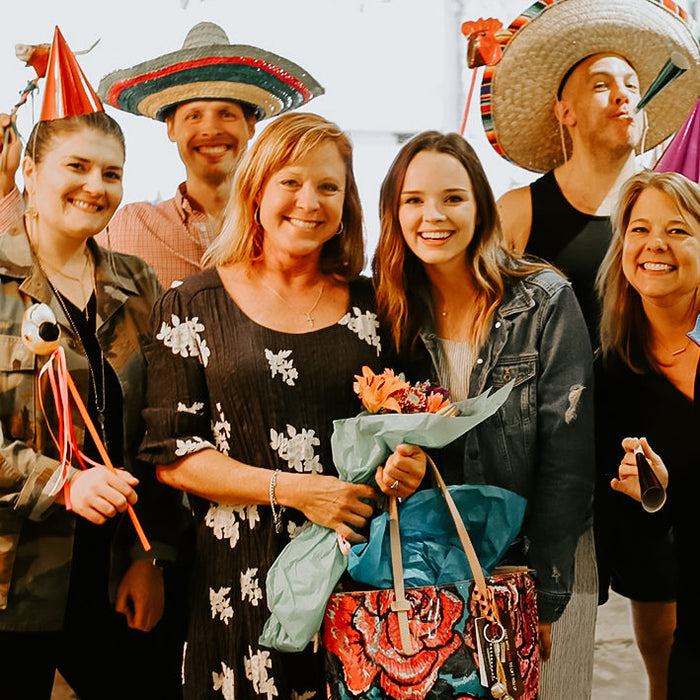 I HAVE THE HUGE PLEASURE OF SPENDING MY DAY WITH 7-YEAR-OLDS. IN A 7-YEAR-OLDS LIFE, HUGS, FORGIVENESS, AND LAUGHTER ARE FREELY GIVEN AND SHARED. IF SOMEONE HUGS YOUR LEG, IT IS HARD TO BE FRUSTRATED. WHEN SOMEONE IS EXCITED ABOUT A SMALL DETAIL, IT IS HARD TO BE CALLOUS TO LIFE. WHEN SOMEONE SHARES THEIR LOVE, IT IS HARD TO BE DISCOURAGED.
Amy makes each day ridiculously awesome for her students! As an elementary school teacher, her dedication to her students extends beyond the classroom. From delivering sacks full of anonymous Christmas gifts to driving students and their families to the doctor, she goes the extra mile without expecting anything in return.

She embodies the saying, "it is better to give than to receive", and feels that she has been paid many times over with warmth and love. She shares her positive vibes: "I have the huge pleasure of spending my day with 7-year-olds. In a 7-year-olds life, hugs, forgiveness, and laughter are freely given and shared. If someone hugs your leg, it is hard to be frustrated. When someone is excited about a small detail, it is hard to be callous to life. When someone shares their love, it is hard to be discouraged."

Amy, it takes a special person to be a teacher. We celebrate you for giving so much to your students and spreading love and positivity! Children learn by example, so thank you for being an amazing and inspiring #postiverolemodel! Yay Teachers!!!