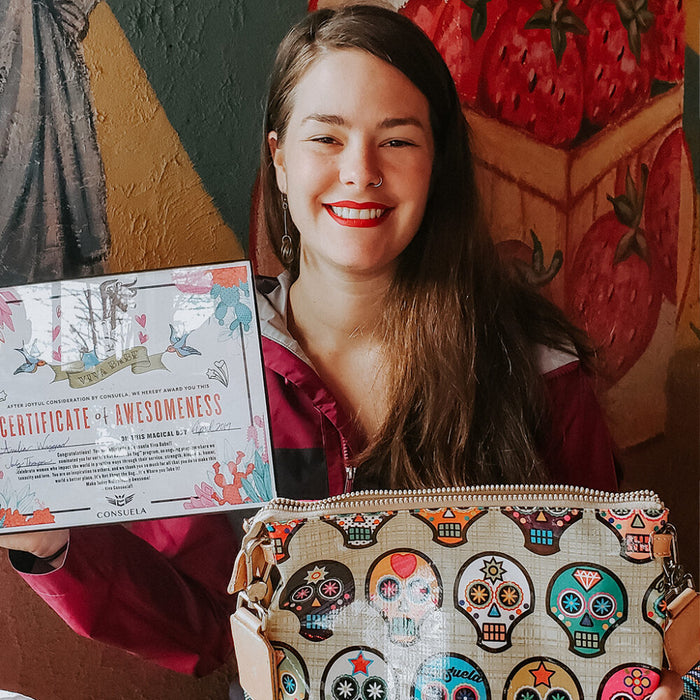 AMELIA
BOSTON, MASSACHUSETTS
I BELIEVE THE BEST WAY TO CREATE CHANGE IS TO BE PRESENT AND TO BE IN SOLIDARITY WITH THOSE AROUND US, ESPECIALLY PEOPLE AROUND THE WORLD WHOSE LIVES ARE SHAPED BY THE WAY WE LIVE OURS HERE IN THE STATES.
Amelia is a flight attendant with Delta Airlines in Boston, MA, and is passionate about volunteerism and finding her way to spark change in the world! Amelia became interested in the Latin American culture in high school and studied abroad in Mexico for four months during college to immerse herself in the culture and language, eventually becoming bilingual. After putting herself through college and with this newly developed skill set, she set out to volunteer for a non-profit in El Salvador called Fundahmer, where she worked as a translator/guide. One year turned into two and her lust for travel grew as she had the opportunity to explore many new places.
⠀
Recognizing that she had to find a 'real job' where she could make money but still following her passion for travel, Amelia now works as a bilingual flight attendant. Her dreams continue to take flight as she is now in the midst of earning her pilot's license. She just completed her first solo flight and plans to finish flight school in three years!
⠀
Her mom and nominator shares, "She works VERY hard for everything she has and is always the first person offering to help when the need arises." Amelia gains her inspiration from 1 John 3:18: "Let's not merely say we love one another, but let us show the truth by our actions." She also shares, "I believe the best way to create change is to be present and to be in solidarity with those around us, especially people around the world whose lives are shaped by the way we live ours here in The States." ⠀
⠀
Amelia, you are soaring lightyears beyond your age and your drive to show up and evoke positivity in the world is inspiring!