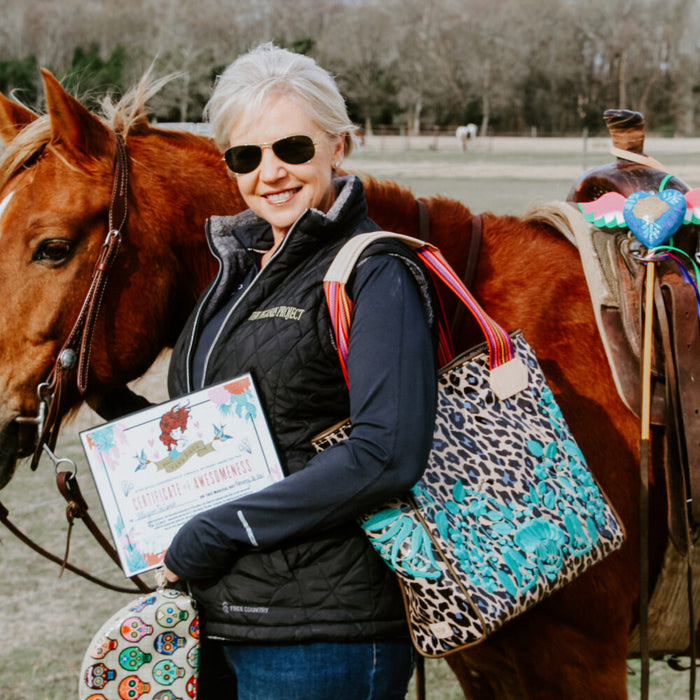 ALLYSON FOUND A HUGE NEED AND DISCOVERED HER LIFE'S PASSION.
Allyson, a successful medical malpractice attorney, was contacted by her local Humane Society in East Texas in 2009 to assist the District Attorney in rescuing 12 starving horses. Ten horses were rehomed by a children's camp, but no organizations were equipped to handle two severely malnourished stallions. With that, Allyson filled a gap and found her life calling. She founded the Pegasus Project, a facility to rehabilitate, retrain, and rehome abandoned and neglected horses.
⁠⠀
The Pegasus Project is now her full-time endeavor. Allyson's husband, Mike, nominated her saying, she "developed The Pegasus Project into a nationally recognized non-profit horse rescue on 95 beautiful acres. Supported completely through donations, Allyson raises the $500,000 annual budget, manages a staff of 5 employees, and directs the rehabilitation and training of 51 horses! Allyson found a huge need and discovered her life's passion."
Allyson is pictured with her birthday present, Sundance. Rescued in 2011, she named him after Robert Redford for his golden locks and star-power, and he did star in a movie. Sundance was adopted out several times but eventually found his way back to Pegasus. This year, Mike officially adopted him for Allyson's birthday, March 6.
Because of Allyson, the Pegasus horses gain wings and can soar through the rest of their life's journey.
To learn more:
http://www.mypegasusproject.org/