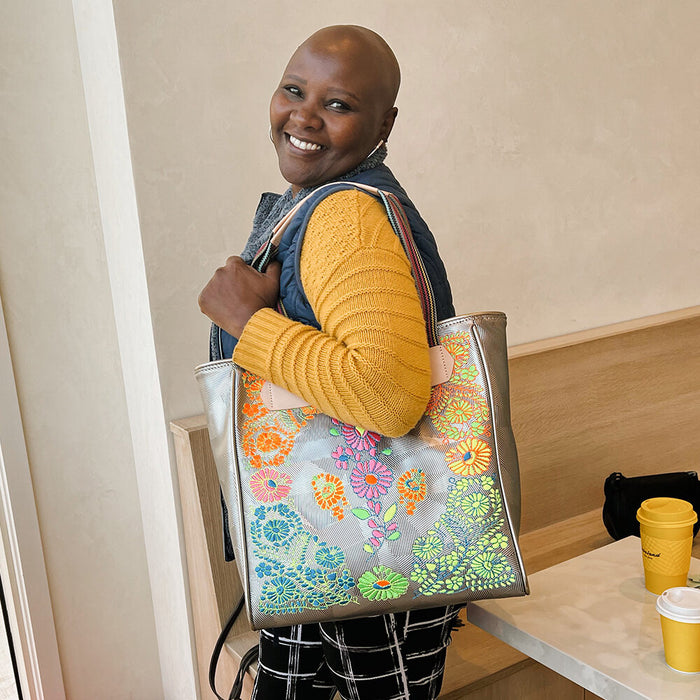 SHE IMMEDIATELY CAPTIVATED ME WITH HER KIND EYES AND A 100-WATT SMILE. SHE GREETS EVERYONE SHE ENCOUNTERS WITH KINDNESS AND GRACE…ONE OF THE MOST GRACIOUS WOMEN I KNOW.
Alice is a caregiver in Dallas, Texas, and was nominated by her friend, Mary. Mary says, "I have known the amazing Alice for 11 years. She immediately captivated me with her kind eyes and a 100-watt smile. She greets everyone she encounters with kindness and grace…one of the most gracious women I know. She came here from Kenya 20 years ago, separated from her new husband for 18 months in the first year and a half of their marriage. She loves her three kids with a ferocious kind of love that makes me want to be one of hers."
Her genuine care and appreciation for others led her to a career in caregiving, and she's recently started her own caregiving business. Mary says, "By vocation as a caregiver, she prefers the senior community and is first on anyone's list to call when one of our aging parents are in need. She says that she has learned a tremendous amount of US history by listening to the stories of her beloved clients. She is a staple in our local food pantry, not just handing out food but translating and spending time with the recipients getting to know their stories."
Alice says this prayer every time she sees a patient, "Use me, Lord, to be a light to [this person]. Give me the patience I need for this day; bless our time together."
https://www.koriskindhelpers.com/