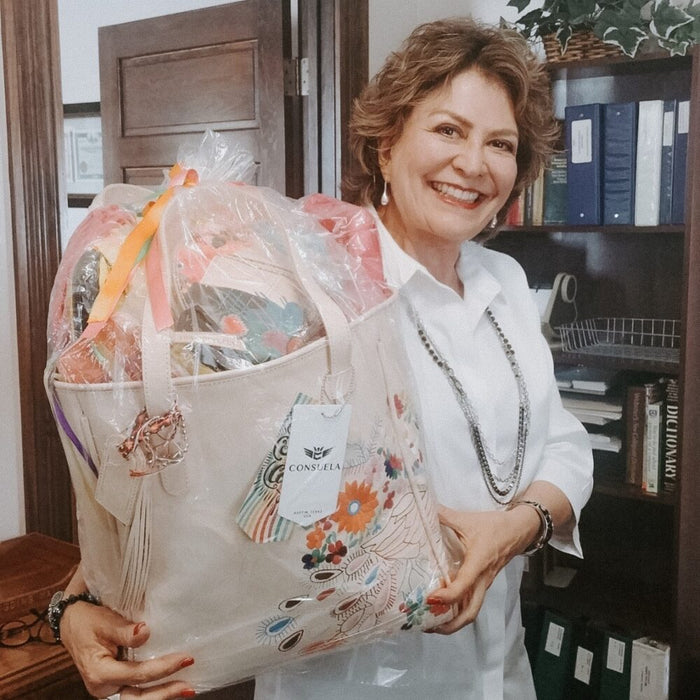 SHE EMPOWERS WOMEN NOT ONLY IN THE WORKPLACE BUT MORE IMPORTANTLY, IN THEIR EVERYDAY LIVES.
Aliana lives in El Paso, Texas, and was nominated by one of her employees, Alyssa. Aliana is a motivational speaker, business consultant, and coach. Through her company, Positive Directions, she helps people, organizations, and communities inspire change. In addition, she started two major conferences that take place every year, the Southwest Women's Leadership Conference and the Administrative Professionals Conference. Alyssa shares the impact Aliana has had on her and over 1,600 women a year, as she "empowers women not only in the workplace but more importantly, in their everyday lives."
⁠
Incredibly giving, Aliana also founded 'Christmas Cheer' 15 years ago, an annual event attended by more than 150 underprivileged Head Start children, coming together for a day of fun and laughter. Each child is given a gift card and a shopping extravaganza, and the day wraps up with a festive pizza party.
⁠
Aliana's devotion does not go unnoticed; She was awarded a 2019 Women of Impact Award by El Paso, Inc., and in 2018, Aliana received the 1st Annual Woman in Business Lifetime Achievement Award by the Greater El Paso Chamber of Commerce. ⁠
⁠
Encore! Encore! Aliana, your incredible talent to energize others and inspire change is remarkable. Thank you for using your gifts to lift the world!